In the previous article, we have discussed about the threat that is posed by our neighbouring countries.  These traditional threats (called so as these are threats potentially posed by one country to another) unfortunately are not politically correct, thus seldom gain traction within our sociopolitical discussion sphere.
This article on the other hand will touch on non-traditional threats.  This is actually a bit of misnomer as non-traditional threat is a common threat faced by all nations.  If handled incorrectly, non-traditional threats can easily overwhelm a country and bring chaos to a country.
In the first 50 years of Malaysia's existence, she was threatened by communist insurgency.  Led by the political bogeyman Ong Boon Hua or better known as Chin Peng, the word communism became synonymous with treachery and evil to most Malaysians, especially amongst rural Malaysians.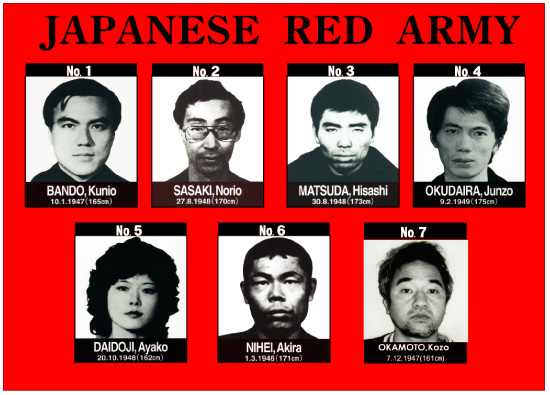 Japanese Red Army - the first foreign terrorist
group to operate in Malaysia.
On 5th August 1975, this changed when 

Japanese Red Army stormed the AIA Building

 located in the middle of Kuala Lumpur.  More than 50 individuals were taken hostage. Thankfully, the incident was resolved without loss of lives.
Non-traditional threat can be largely classified into two broad categories of threats; internal threat and external threat.